Infothek
Das Buddhistische Haus
Interview 2019
Guidance and Lectures
We invite you to introductory lectures and meditations for groups and school classes.
Learn about the foundation and the founder of the Buddhist House Dr. Paul Dahlke, about the nature and meaning of Buddhism and, more important, on the practical application of Buddha's teachings in daily life!
For group visits we ask you to register by phone or email. Appropriate donations (Recommendation: 3 € / person) for preservation of the temple are welcome.
Daily Opening Times
Temple / Meditationhall:
daily 9:00 am - 6:00 pm
Library and Office:
Tuesday - Sunday 9:00 am - 6:00 pm
Monday: Quiescent day
City Map Frohnau
S-Bahn Station --> Das Buddhistische Haus, Edelhofdamm 54, 13465 Berlin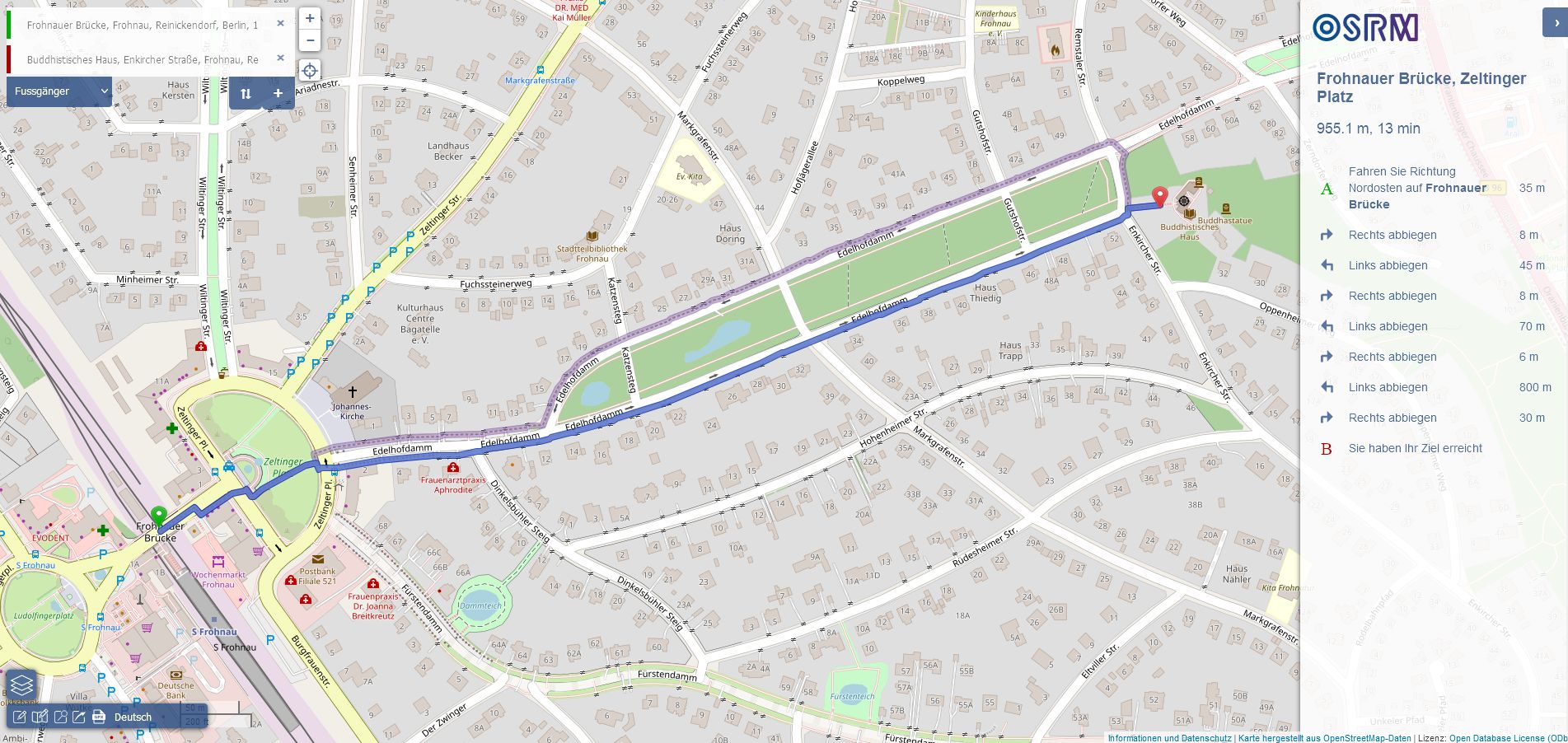 https://routing.openstreetmap.de Navigation: 52.63569, 13.302834